The health and well-being of our guests are of the utmost importance to us. That's why we've gone above and beyond to make sure our Fitness Center at The Pfister Hotel has everything you need to stay on track and feel your best while you're away from home.

The Pfister Fitness Center, open 24 hours a day, 7 days a week, features a variety of free weights, resistance machines, treadmills, and Peloton™ bikes for your convenience.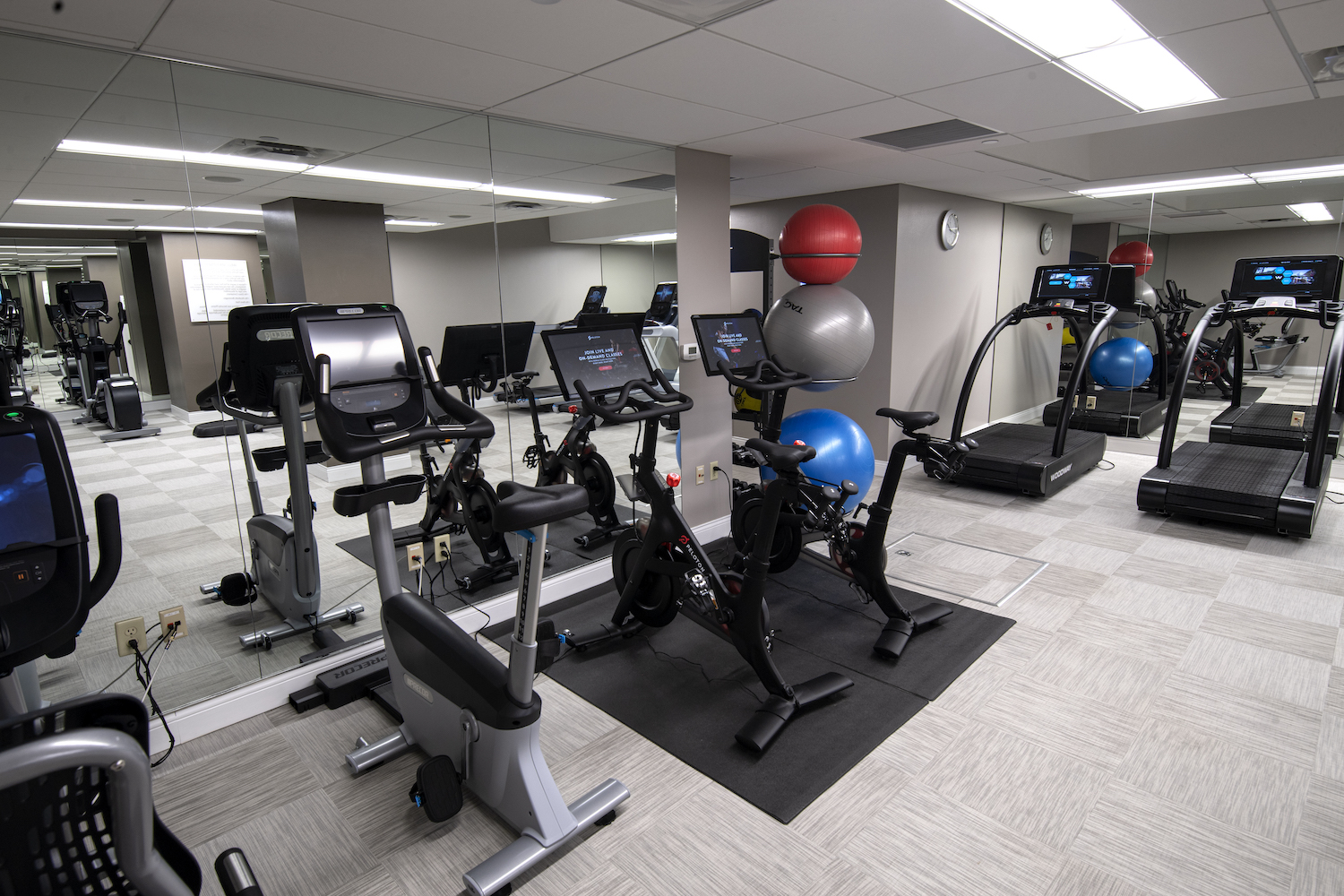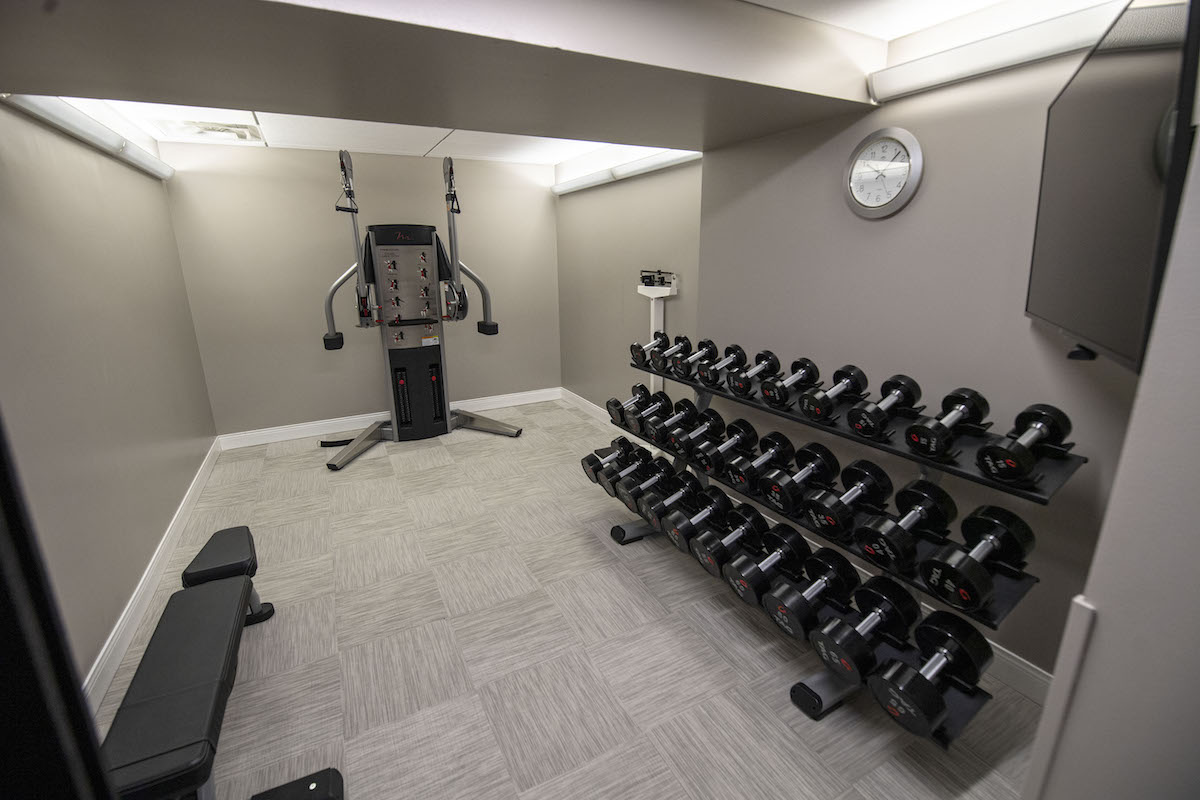 Guests also have the opportunity to request a Peloton bike to be placed in their room during their stay for $100 per rental. This service is limited based on availability, and must be arranged prior to your stay. Please call the hotel at least 72 hours before your check-in date to inquire about this service.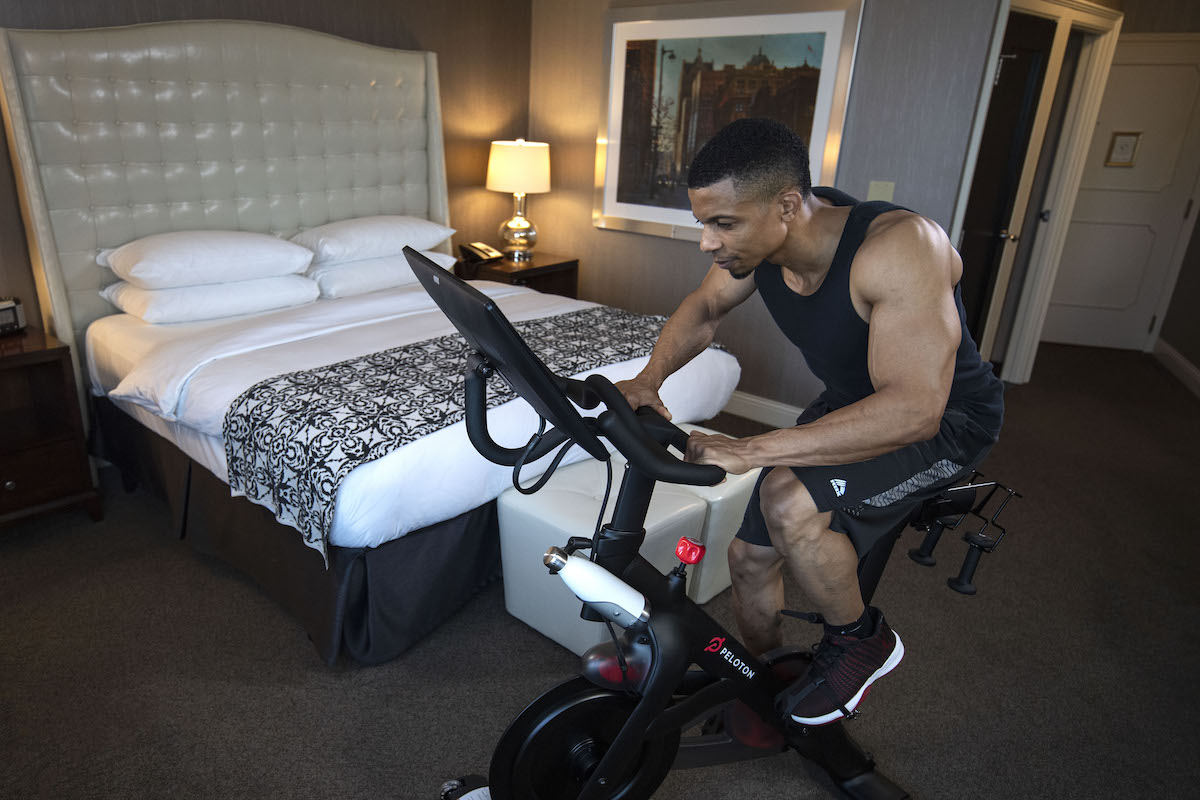 In addition to our hotel gym facility, we've partnered with local fitness organizations that offer classes at a discounted rate to Pfister guests. Please visit the Pfister Concierge desk or contact the Concierge via email if you're interested in arranging a visit to one of these fitness organizations (a 24-hour lead time is recommended).
Fitness Partners - discounts available
If you're looking to see more of the city of Milwaukee on your own two feet, there are a number of great routes that will make a run through the city enjoyable and scenic. Below are a few options to consider. All runs start at The Pfister Hotel.

Oak Leaf Trail - 3.5-mile route (7-mile loop)