Blu
Milwaukee Cocktail Lounge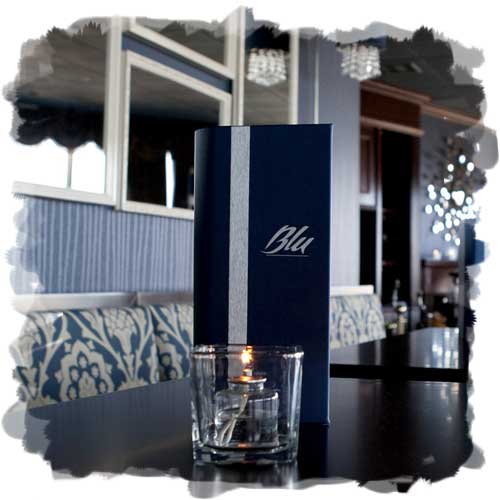 Venture up to Blu and drink in the incredible panoramic views of downtown Milwaukee and Lake Michigan. Known as The Pfister's 23rd-floor gem in the sky, Blu is one of the most popular martini bars in the city of Milwaukee.
With classic cocktails, sassy martinis, and an expansive wine selection, Blu is the perfect downtown Milwaukee bar and lounge to spend your evening sitting back, relaxing, and unwinding. Enjoy live music at Blu on Friday and Saturday nights beginning at 7, or join us for Afternoon Tea. You can also participate in our BluTender program to help raise money for a charitable cause.
Blu Hours:
Monday-Thursday, 5:00pm - midnight
Friday-Saturday, 4:00pm - 1:00am

Enjoy a reserved window table for the duration of the live music performance from 7-11 PM, along with a chilled bottle of Moët et Chandon.
Book Now
Celebrating Over a Quarter Century with Dr. Jeffrey Hollander
Performs on the first Thursday of the month at 5:30 PM
Dr. Jeffrey Hollander is internationally acclaimed and in frequent demand for solo concerts and concerts with major orchestras, and as a jazz pianist and raconteur. He received the doctorate in piano performance with the eminent Hungarian concert pianist Gyorgy Sandor, who studied with Bela Bartok in the tradition of Franz Liszt. Retired as a full-time professor of music at the University of Wisconsin, he has performed throughout the United States. For 25 years he performed a concert series at the Milwaukee Art Museum. Additional performances include soloist with Doc Severinsen and the Milwaukee Symphony, concerts in France, Hungary, and Santo Domingo, and at the Franz Liszt Museum in Budapest. Visit our piano bar in Milwaukee today and enjoy the musical talent of Dr. Jeffrey Hollander.