Niki Johnson
The Pfister Artist in Residence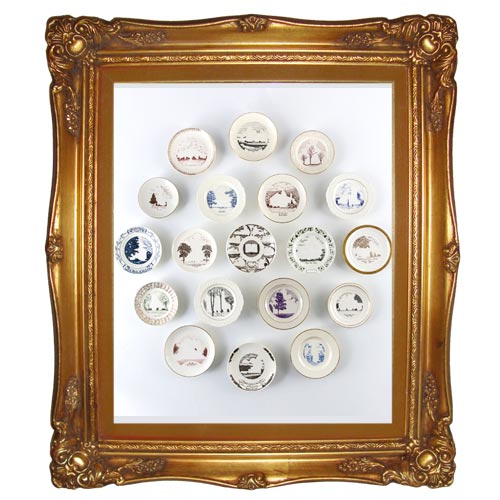 Niki Johnson is an interdisciplinary artist, organizer and educator. She is the sixth Pfister Artist-in-Residence.
"I'm thrilled to have been selected as the next artist in residence at The Pfister and can't wait to get started in the Artist's Studio," said Johnson. "The body of artwork I will be creating this year will involve sculpting six child-sized bathtubs out of oil clay, and then casting them in porcelain. Each bathtub will depict heroines from fairytales by the Brothers Grimm and Hans Christian Anderson."
About 'Betwixt'
During Niki Johnsons residency, she will sculpt a series of six sculptural child-sized bathtubs out of foam and then cast them in clay. Each Bathtub will depict heroines from fairytales of the Brothers Grimm and Hans Christian Anderson. The final sculptures will incorporate a variety of materials include fur, feathers, and soap. In addition to sculpting, Johnson will create a line of limited edition commemorative plates in conjunction with the bathtubs, referencing stories such as Snow White and Little Red Riding Hood.
Over the past three years, Johnson has taught two discussion sections for the Foundations Department in Contemporary Art History at University of Wisconsin-Madison, as well as several classes at the Milwaukee Institute of Art & Design, including Foundry, Advanced Mold-Making and Casting, 3D Design and 2D Glassworks. She also participates in speaking engagements through the National Council for Education in the Ceramic Arts and is a blogger for the Huffington Post.
Johnson was one of six finalists included in a four-week public voting period. In addition to the public vote via Facebook, texting, and in-person ballots, a selection committee, consisting of leaders in the local art community, made the final decision in choosing the next Artist in Residence. This year's selection committee was comprised of representatives from Milwaukee Institute of Art & Design, Sharon Lynne Wilson Center for the Arts, Northwestern Mutual, BizStarts Milwaukee, and the Haggerty Museum of Art.
Learn more about Niki by visiting her website nikijohnson.com and email her at nikileejohnson[at]gmail.com.