Todd Mrozinski
The Pfister Artist in Residence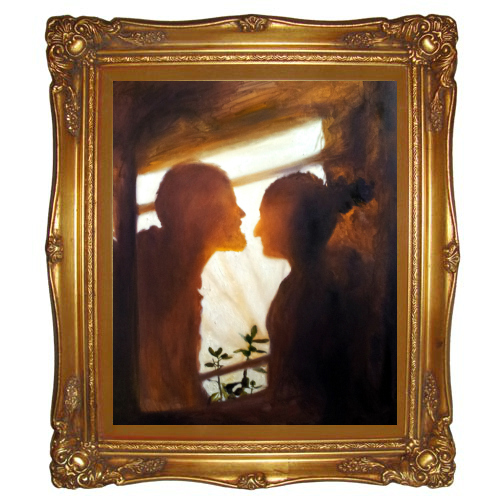 Todd Mrozinski is an artist, curator and teacher. He graduated from Milwaukee Institute of Art & Design in 1997, has been in solo and group exhibitions nationwide, and has work in various public and private collections. He is the seventh Pfister Artist-in-Residence.

By focusing on two main areas – shadows and symbols – he explores non-traditional portraiture through the medium of oil paint. During his residency, he plans to create a "Light from The Pfister" series, which will focus on the hotel's guests and the light that illuminates them. Actual guests will pose for eight large oil paintings that will be traced from the light of The Pfister's beautiful windows. The warm and inviting studio has a modern-day Victorian feel. It is equipped with a silhouette tracing area for smaller shadow portraits. He sees this project as an interactive collaboration with guests and staff.



Todd and his wife Renee have a studio in The Nut Factory, Riverwest, WI, where they offer art classes and workshops. He is currently represented by Woodman/Shimko Gallery, Palm Springs, CA.

Learn more about Todd at his website and reach out to him via email at toddmrozinski@gmail.com.